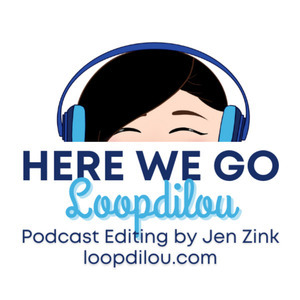 Jen Zink "Producer Jen"
Co-Host of Backbox Pinball Podcast
Jen Zink (AKA "Producer Jen") is our amazing producer/editor and the unsung hero of our show! She makes us sound amazing and lets Rebecca and I focus on content for y'all.
She is a four-time Hugo finalist podcaster and co-executive producer with nearly a decade of experience at The Skiffy and Fanty Show, including 5 years of Audio Editing. Currently, she is a freelance Audio Editor at BookRiot (All the Books, When in Romance, Read or Dead, Get Booked, For Real, and Hey YA) and the How Do You Know Podcast. She is also a part-time sound designer/audio editor for Nightlight Podcast, which produces short horror fiction by Black writers.
If you are looking for a sound editor who is chill and great to work with visit her website: https://loopdilou.com/
<3 Lauren